Junior is the best little dog. He was pulled from a high kill shelter. He is friendly, funny, and very playful. He would make a great family addition.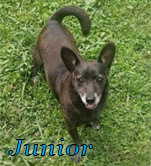 Go to Little Nuggets Rescue and submit an application to adopt a dog that you want.
We will check your personal and veterinary references. We will verify that your current pet is spayed/neutered (no exceptions), updated on all vaccines and taking heartworm preventative. If these requirements are not met, the application will not be approved.
Upon approval, someone at Little Nuggets Rescue will contact you to set up an appointment.

Up-to-date with routine shots and spayed/neutered.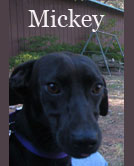 Little Nuggets Rescue
Snellville, GA
678-776-4146
Adopt a dog...
have a best friend for life.
Comet at Little Nuggets Rescue on Atlanta 11 Alive News
Submitted
by Eve Chen, Web Producer
Comet the terrier can keep up with just about any pup, even though he only has three legs. He doesn't need help running or jumping, but he does need help covering the costs of surgery.
He was hit by a car in December and arrived at Little Nuggets Rescue in Snellville with a broken leg.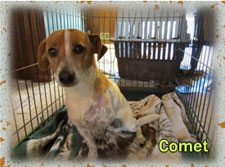 The rescue shelter's founder Lynne Shriber said right away, her veterinarian told her Comet needed an amputation, but the shelter didn't have the money.
Shriber said her vet went ahead with the surgery anyway and told her she could pay him back when the money came in. Comet just had his stitches removed last week.
Even without physical therapy, it hasn't taken long for him to adjust to losing his front right leg. Shriber said Comet fell over a few times while going to the bathroom but quickly learned to go potty like a lady. He still bounds around like he has all four legs.
It's taken longer for the donations to come in to cover Comet's surgery.
Little Nuggets is also looking for a permanent home for him and dozens of other dogs.