Spec is a rescue from hurricane Harvey, she is 4 months old weighs maybe 20 lbs., she does well with other dogs and has a great personality.
PLEASE READ OUR ADOPTION POLICY BEFORE SUBMITTING AN APPLICATION: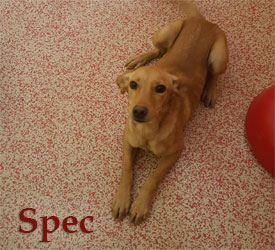 Go to Praying for Paws and submit an application to adopt a dog that you want.
We will check your personal and veterinary references. We will verify that your current pet is spayed/neutered (no exceptions), updated on all vaccines and taking heartworm preventative. If these requirements are not met, the application will not be approved.
Upon approval, someone at Praying for Paws will contact you to set up an appointment.

Our dogs are up-to-date with routine shots and spayed/neutered.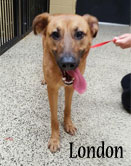 Praying for Paws
McDonough, GA
404-202-4208
Adopt a dog...
have a best friend for life.